He will not fear in a year of recession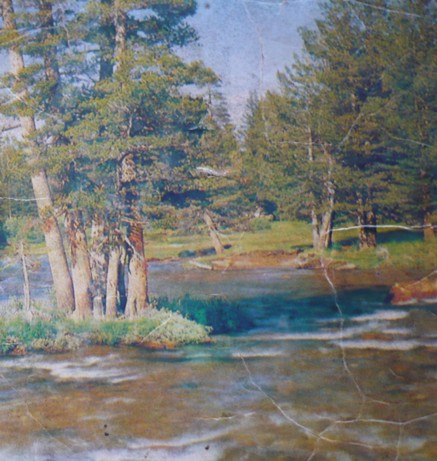 By Finny Chalumkal
"...blessed is the man who trusts in the Lord, whose confidence is in him.
He will be like a tree planted by the water that sends out its roots by the stream.
It does not fear when heat comes; its leaves are always green.
It has no worries in a year of drought and never fails to bear fruit." (Jeremiah 17:7-8, NIV)
Back2Bible wish our readers with all the heavenly blessings for the coming year. 2008 - the year of trials and triumphs is over. When we all joyfully welcome a new year with a lot of expectations pains of the past and uncertainty about the future are still worrying us. We witnessed a lot of unpleasant instances like natural disasters, terrorism do not spared anybody, all the world is unsuccessfully trying to overcome global financial crises. Most of the prayer requests back2bible getting these days are related with financial problems. I want to exhort you all by borrowing St. Peters words "Cast all your anxiety on him (Jesus) because he cares for you." I am not just simply saying it with out knowing how money is important in modern times when it controls almost all areas of life.
Last week I was reading Pat Robertson's auto-biography 'Shout it from the housetops'. I got really challenged by the spirit of God to believe in all his provisions for his children. He wrote in his book "Even throughout the recession period of the 70's, CBN continued to grow and flourish." While reading these words Jeremiah 17:8 came to my mind in a different way -Blessed is the man who trusts in the Lord, he will not fear when recession comes. Yes, Dear friends I want to give same words as a new year greeting to you all. If you trust Lord for all your needs you do not want to be worried about your future, all your resources may have been drained out but still you have an unseen resource which you can depend upon.
Men it is simple to face your tomorrows. If you have your secret roots -which cannot be seen over the soil-stretched out to the stream of never ending resources, your leaves will be always green and you will bear fruit in any unfavorable season. If you feel that it is difficult to overcome the struggles you face today, quickly kneel down there itself look up to Jesus who assured he will take care of us, call out Abba, your father- God he is your father- will answer and I am sure you will get up with complete peace of mind. God our heavenly father he is faithful to open new ways for us - which are hidden for all the world. Believe me if the Kerith brook Dried up Lord is going to direct you to another direction, where he commanded a faithful widow to supply you food. Believe me something like this is going to happen in your life. So turn back to your fear and say "I will not fear the year of recession comes, in 2009 my leaves will be green and I will bear fruit. May God bless you, have a wonderful 2009